Wolfville Then and Now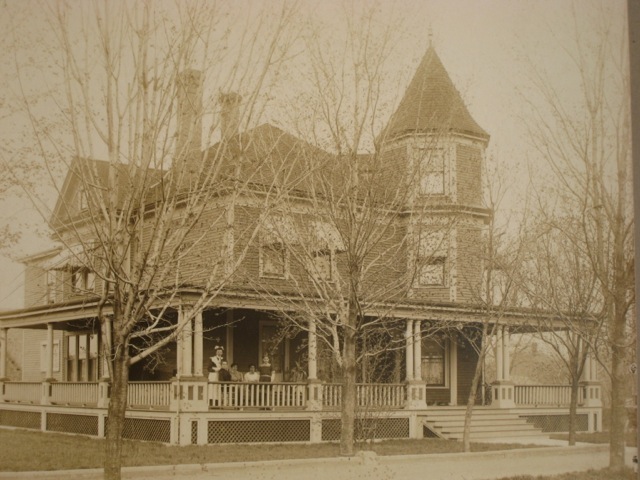 14 Acadia St. circa 1912
This lovely Queen Anne style house was built around 1910 for Augusta Jane Dodge Churchill, widow of George Washington Churchill of the well-to-do Hantsport shipbuilding family. She is shown here on the verandah with her maid, and the three daughters of her widowed sister who lived with her. Thanks to the Roderick Otis Baker collection for this photo.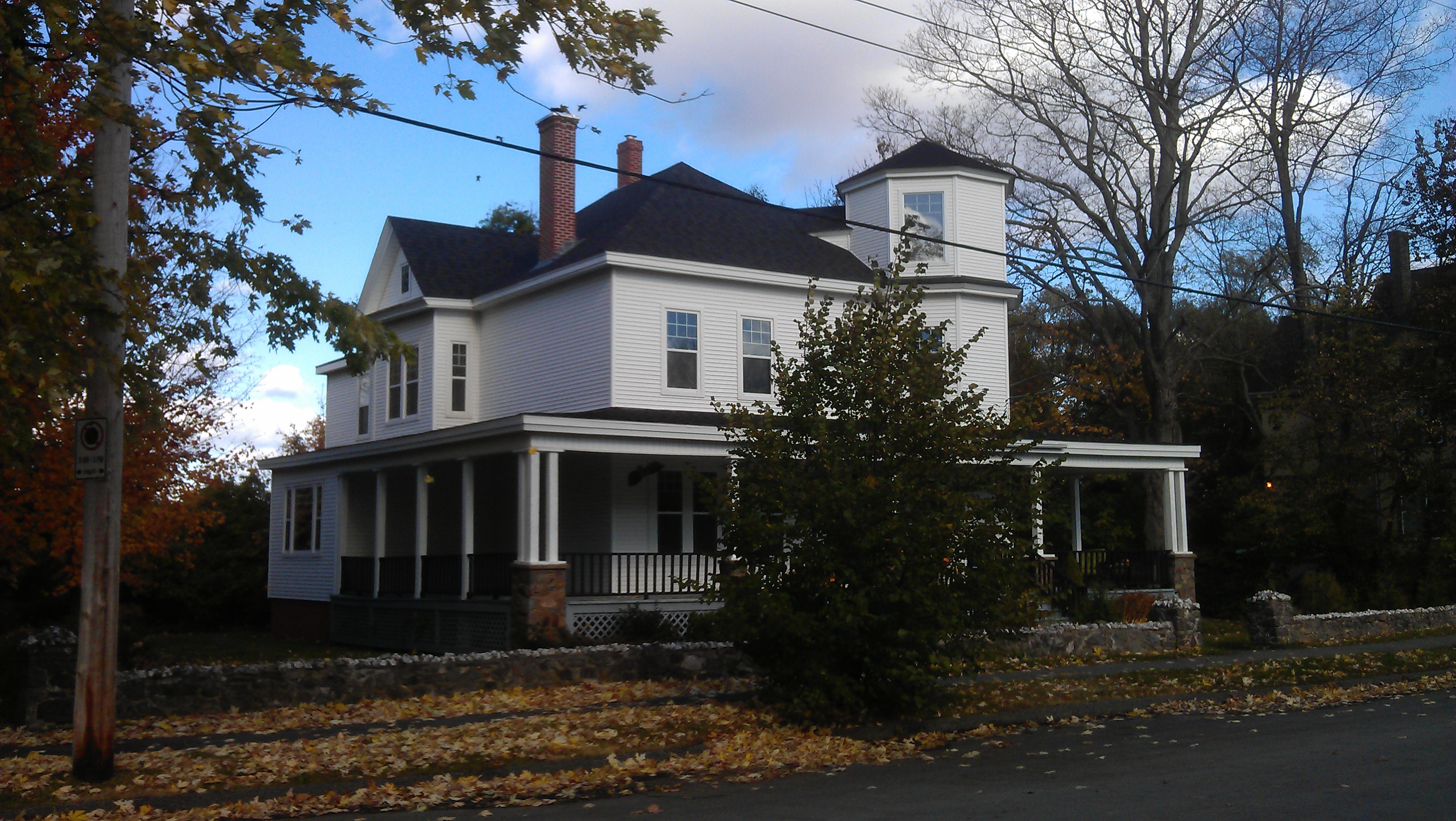 14 Acadia St. 2016
The recent photograph shows what can befall a heritage house: the tower roof replaced with an utterly inappropriate , but cheaper low slope one, the round verandah pillars giving way to 4×4 posts, the clapboard covered with vinyl siding, and the wooden windows removed for vinyl replacements. Nonetheless, the house sits there solidly with the remains of its dignity quietly intact.
Example 2 Bank of Montreal
In 1907 the Bank of Montreal took over the People's Bank, the local branch of which stood at the corner of Main Street and Central Avenue and which was replaced 15 years later by the present building. It is a large, impressive brick structure in the Classical tradition with  beefy pilasters on either side of the doors and on the corners which support the equally heavy  entablature. It, in turn, is topped by a pediment with the Bank's coat of arms carved in deep relief in the tympanum.   In picture 1, taken when the branch was newly open, note also the wooden doors, the large transom window above, the opening  panes above main floor windows, and the shutters on the windows of the second storey manager's flat.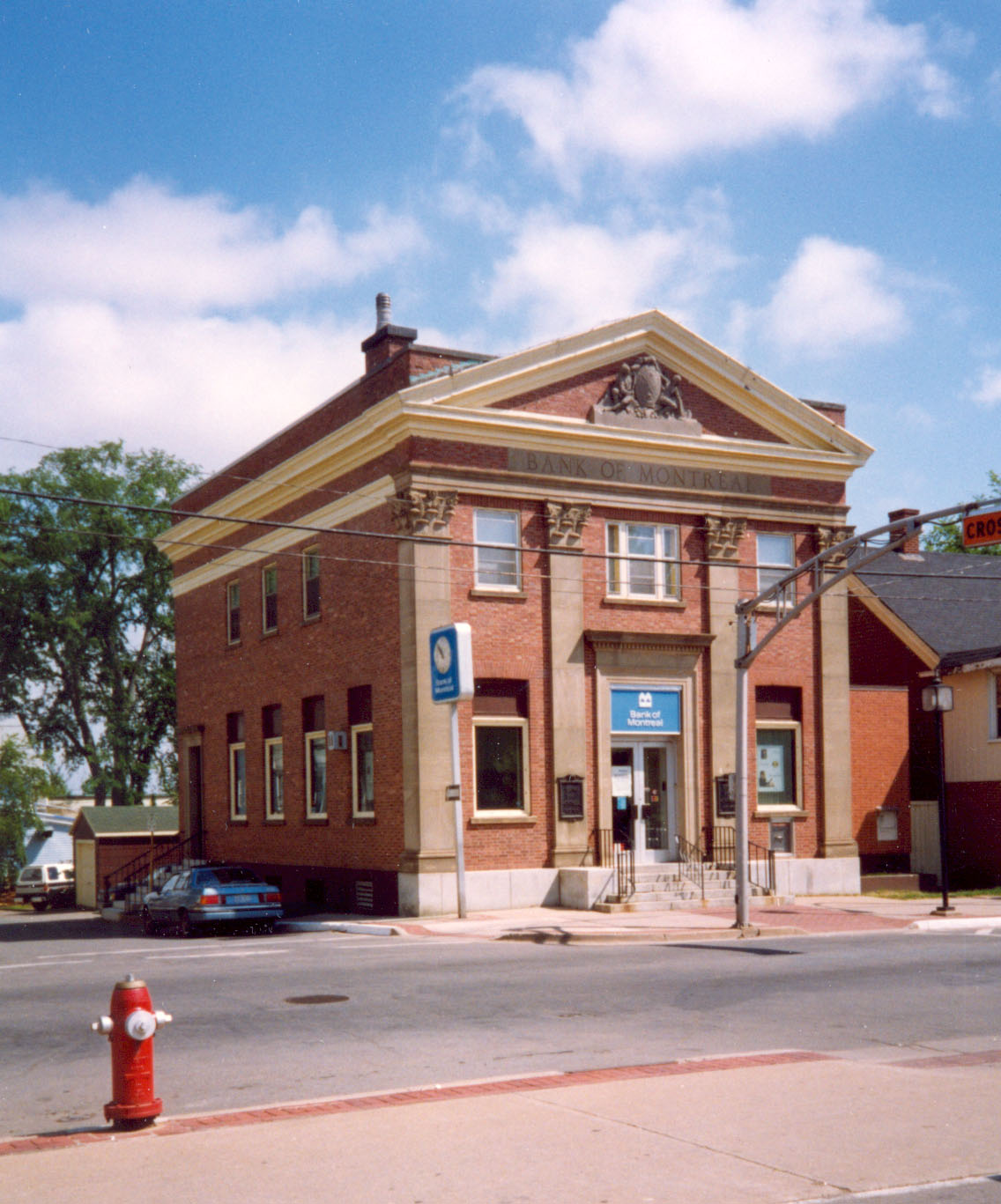 Picture 2, taken in 1990, shows the doors and all the windows changed, the transom filled with corporate identification, and a brick addition to the east side.
Note the building to the east of the bank. In picture 1 taken in1922 it was decidedly a house with its verandah directly on the sidewalk. For some years, up to 1920, it was the home and surgery of Dr. Malcom R. Elliott, long time medical practitioner in Wolfville, head of the local hospital, and for a quarter century Chairman of the Board of Governors of Acadia University. His daughter Shirley recalled lying on the verandah roof on dark summer evenings dangling down a long black thread to tickle the faces of unwary passers by. Some time in the 1920s the façade was pushed out to enclose the verandah in order to provide more space for shops on the ground floor and apartments above. The house is still there, its roof visible in the second and third pictures.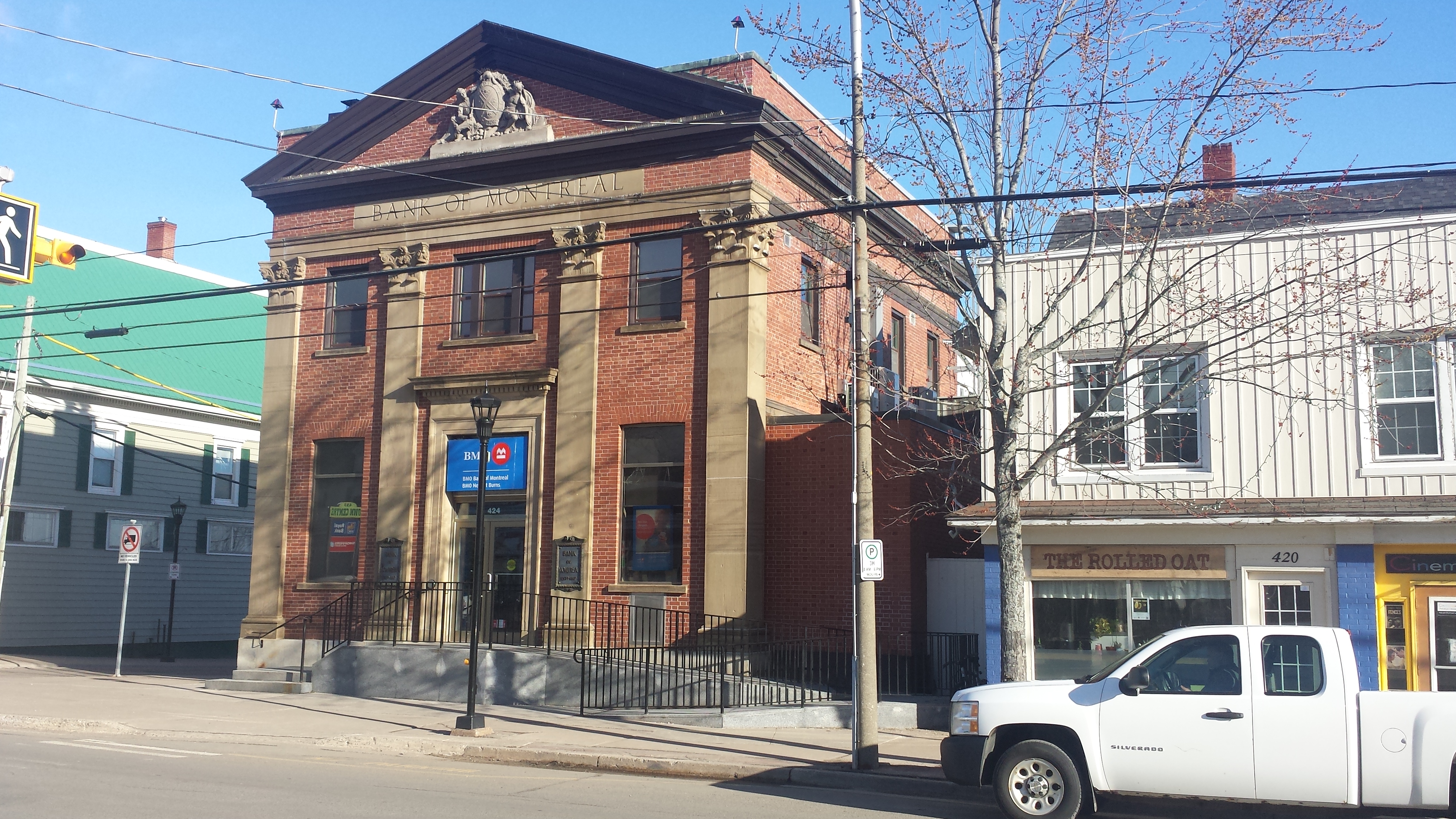 Picture 3, taken in 2017, shows little change over the next 27 years other than the addition of an accessible entry ramp. After 95 years this handsome building continues to stand, a symbol in Wolfville of the corporate strength and stability of one of Canada's great national banks.
Pictures 1 and 2 are courtesy of the BMO Financial Group Corporate Archives.