In 2018, Wolfville is celebrating its 125th anniversary since incorporation in 1893.
Check out this video our curator Krystal Tanner and Wes Booth of the Wolfville Business Development Corp created as part of Wolfville's 125th anniversary celebrations.
A new permanent exhibit at the museum focuses on local heroine Mona Parsons¸ the only Canadian female to be imprisoned by the Nazis during World War Two.
Below is an image of a print that we had commissioned from Deep Hollow Print that we will be selling for $40.00 to help raise funds for an exhibit on Mona Parsons  at Randall House. Andria Hill-Lehr's books will also be available for sale.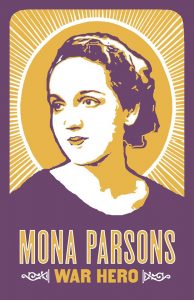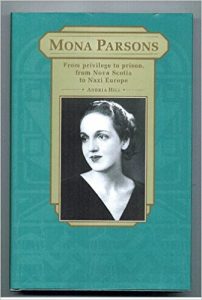 Save
Save
 WATCH FOR SOME OCTOBER EVENTS!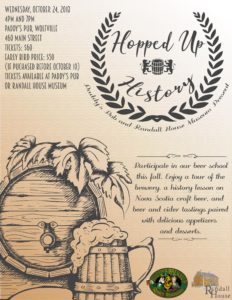 The first is at the Wolfville Paddy's Pub on October 24th called Hopped Up History. Participants get to experience a wide variety of things including beer/food pairings, beer school lessons, a tour of the brewery, and a presentation on the history of craft brewing! I've attached the poster for it that includes all the details! Please help us make this a fundraising success and purchase your tickets before they are gone. Proceeds from the event will go towards helping to keep the heat on this winter at the museum.
 Our second event is a BRAND NEW event that we are hoping to hold annually! Join us for Randall's Halloween House on October 27th and October 28th (see poster for the times). This is a family friendly (children 4+ and up) event that will feature some (not too scary) ghost stories, fortune telling, and other Halloween fun and games. In addition we are going to be selling homemade Halloween inspired treats and we will also have a bbq!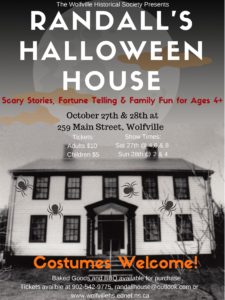 We would be delighted if you would join us for a couple of hours of fun at Randall House!  Hope to see some of you for some spooktacular fun! Choose a date and order tickets here
AND the on the 29th, a pumpkin carving event!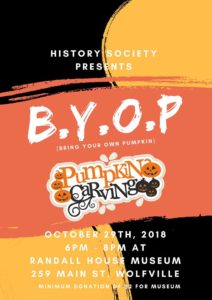 Looking back a little:  Check out this article on Randall House.
AND this video of a summer event at Prescott House!
And visit   – Wolfville Then and Now! to see how Wolfville has changed over the years!
And follow our facebook page here!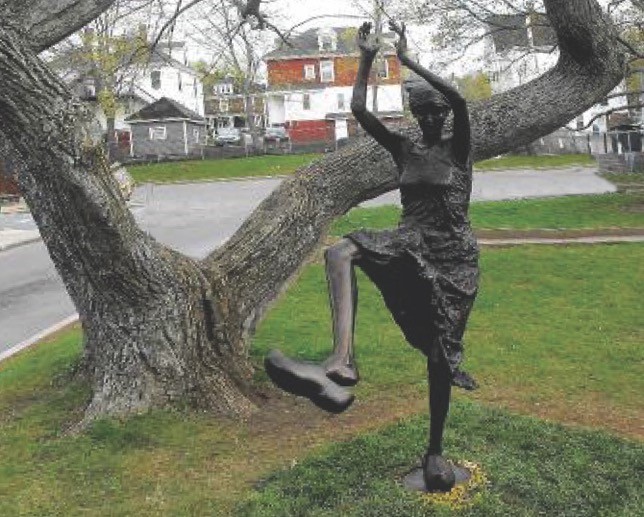 THE MONA PARSONS Project. After a Wolfville, Nova Scotia childhood, Parsons became a ‑1920's New York chorus girl,a Depression-era nurse, the wife of a Dutch millionaire, an underground worker in the resistance, a prisoner of the Nazis, and an emaciated fugitive who walked across Nazi Germany in the dying months of World War .
Canada has never done anything to recognize or honour this brave Canadian—the only Canadian, female civilian to have been imprisoned by the Nazis. So members of the Women of Wolfville and the Wolfville Historical Society quietly began fund raising to erect a statue in Parsons' memory. The statue was completed and erected on the grounds of the Wolfville Post office. For more information click here.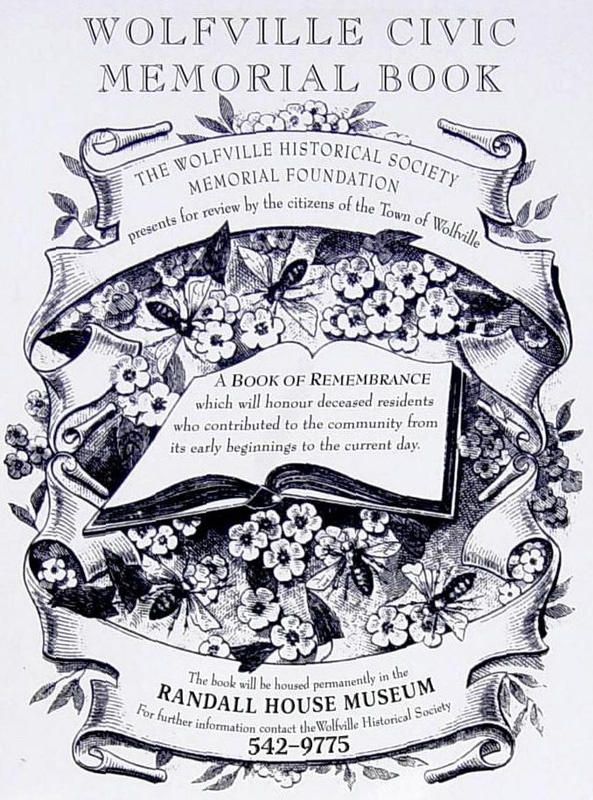 Memorial Book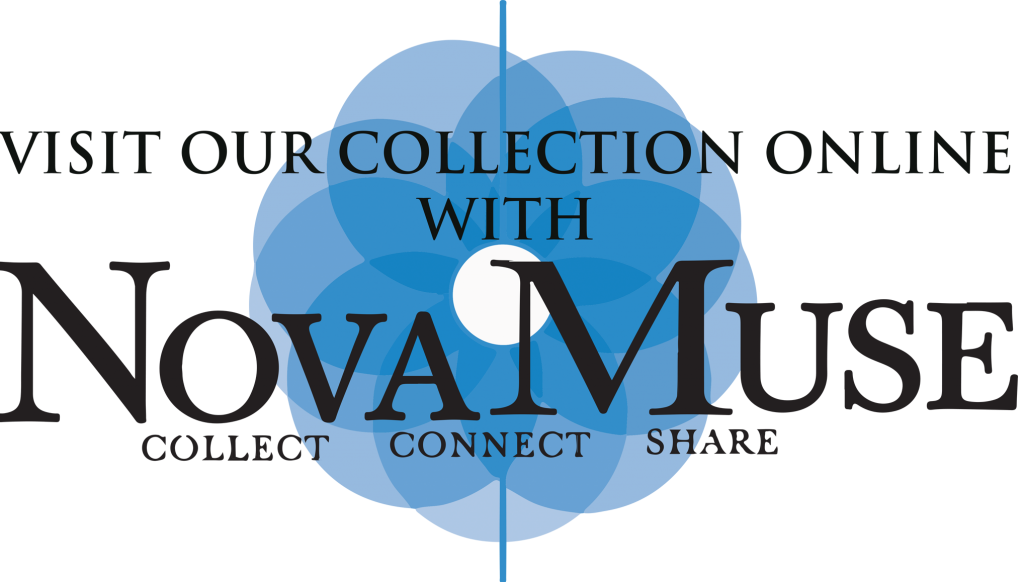 You can browse our collection of over three thousand artefacts on NovaMuse. What is NovaMuse? A collection of collections – A system to connect collections with the public — A place to share your knowledge or memory of an artefact. Many of our entries also contain pictures, so you can visit objects that may not be on display in our exhibits at the museum!

The Historical Society publishes quarterly newsletters for our membership and beyond. Browse our archive for historical information, and updates on the society's recent doings!
A catalogue is available for our 2014 special exhibit "1914- War Comes to Wolfville". View HERE
We gratefully acknowledge the support of the Town of Wolfville and the Nova Scotia Government, Department of Communities Culture and Heritage for the support of Randall House Museum and the activities of the Wolfville Historical Society.