Enjoy the museum gardens!
CLOSED UNTIL SUMMER 2023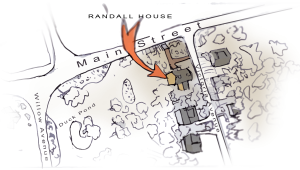 You can find us here: 259 Main Street in Wolfville
You can contact us anytime:
Phone: (902) 542-9775 (during open season)
Email: randallhouse@outlook.com (anytime)
What is NovaMuse? A collection of collections – A system to connect collections with the public — A place to share your knowledge or memory of an artefact. Many of our entries also contain pictures, so you can visit objects that may not be on display in our exhibits at the museum!
You can browse our collection of over 3000 artefacts on NovaMuse.