In 2018, Wolfville is celebrating its 125th anniversary since incorporation in 1893. Anew permanent exhibit at the museum focuses on local heroine Mona Parsons¸ the only Canadian female to be imprisoned by the Nazis during World War Two.

Below is an image of a print that we had commissioned from Deep Hollow Print that we will be selling for $40.00 to help raise funds for an exhibit on Mona Parsons that will open this summer at Randall House. Andria Hill-Lehr's books will also be available for sale.

Save
Save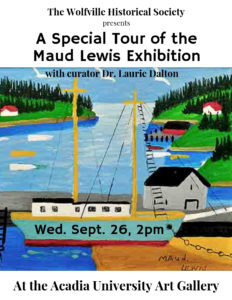 Our meeting this month that will take place on Wednesday September 26th at 2PM at the Acadia University Art Gallery. We will be receiving a guided tour of the exhibit Maud Lewis: A Life Collection that was curated by Dr. Laurie Dalton. She describes the exhibit this way:   
Much of the way in which people have come to understand the artist has been a result of storytelling. This exhibition presents a selection of Maud Lewis artwork from private collections, along with memories of how people have come to collect her work. These demonstrate the ways in which we have come to remember, know, and situate the work of the artist. While Maud Lewis is firmly embedded in the folk art cannon her work can also be understood within wider discussions of art history. Modern artists presented new ways of seeing and brought experimentation into their work. Paintings of landscape, for example, no longer adhered to strict rules of perspective, realism and colour, but rather challenged our perspective and use colour as an expressive form in and of itself.
AND WATCH FOR OUR OCTOBER EVENT!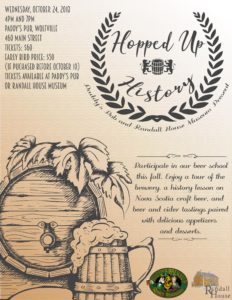 Check out this video our curator Krystal Tanner and Wes Booth of the Wolfville Business Development Corp created as part of Wolfville's 125th anniversary celebrations.
Check out this article on Randall House.
AND this video of a summer event at Prescott House!
And visit   – Wolfville Then and Now! to see how Wolfville has changed over the years!
And follow our facebook page here!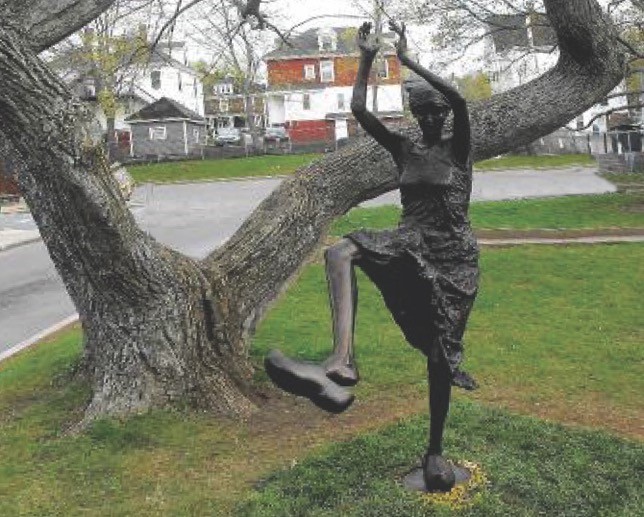 THE MONA PARSONS Project. After a Wolfville, Nova Scotia childhood, Parsons became a ‑1920's New York chorus girl,a Depression-era nurse, the wife of a Dutch millionaire, an underground worker in the resistance, a prisoner of the Nazis, and an emaciated fugitive who walked across Nazi Germany in the dying months of World War .
Canada has never done anything to recognize or honour this brave Canadian—the only Canadian, female civilian to have been imprisoned by the Nazis. So members of the Women of Wolfville and the Wolfville Historical Society quietly began fund raising to erect a statue in Parsons' memory. The statue was completed and erected on the grounds of the Wolfville Post office. For more information click here.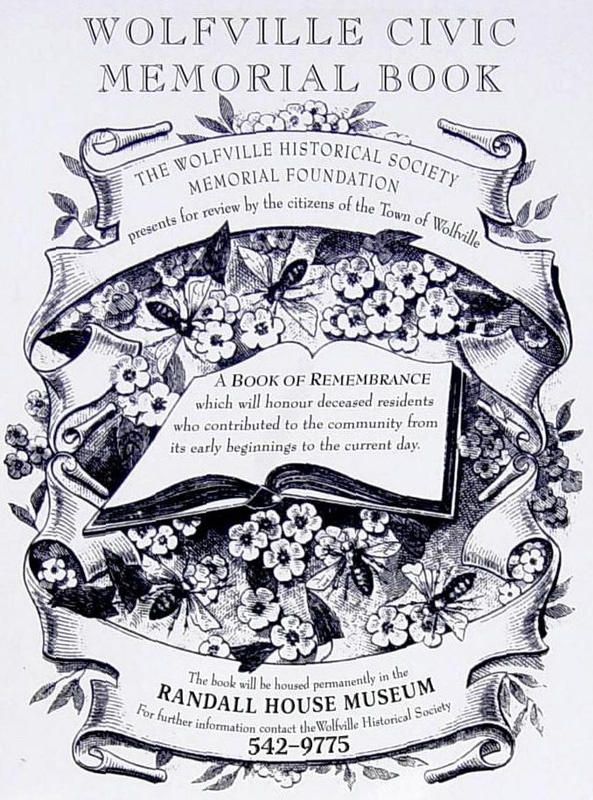 Memorial Book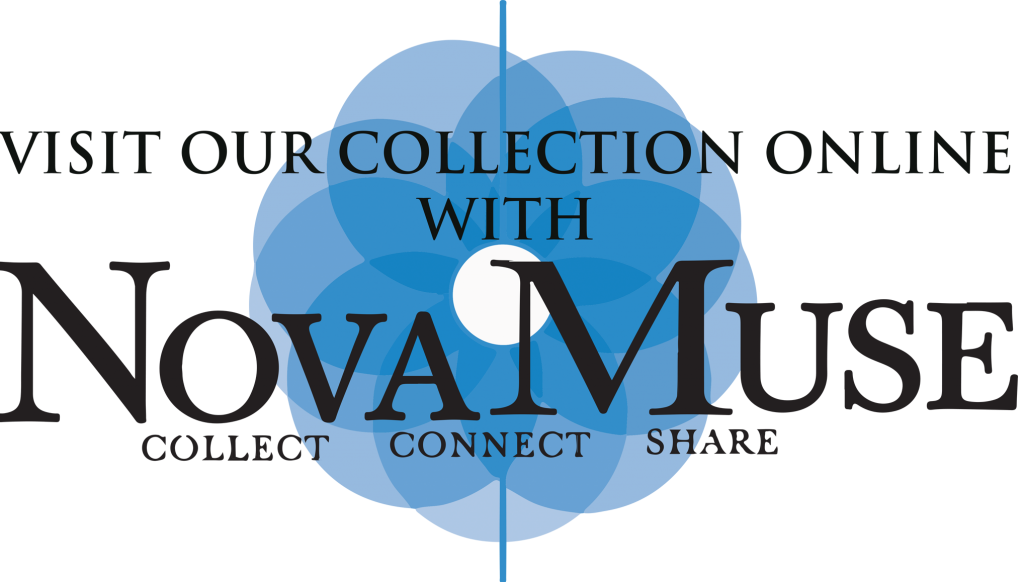 You can browse our collection of over three thousand artefacts on NovaMuse. What is NovaMuse? A collection of collections – A system to connect collections with the public — A place to share your knowledge or memory of an artefact. Many of our entries also contain pictures, so you can visit objects that may not be on display in our exhibits at the museum!

The Historical Society publishes quarterly newsletters for our membership and beyond. Browse our archive for historical information, and updates on the society's recent doings!
A catalogue is available for our 2014 special exhibit "1914- War Comes to Wolfville". View HERE
We gratefully acknowledge the support of the Town of Wolfville and the Nova Scotia Government, Department of Communities Culture and Heritage for the support of Randall House Museum and the activities of the Wolfville Historical Society.