The last open day of the 2015 season for Randall House was Sept. 6. We look forward to seeing you at the museum next year BUT the work of the Society does not end with the closing of Randall House. Watch for our Fall and winter Programming!
 Coming up next, February 17th! "Public Memorials and Public Art in Wolfville, Then and Now" presented by Wendy Elliott.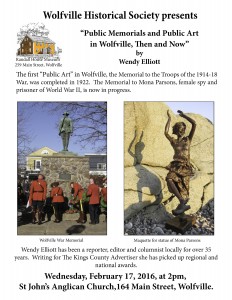 A WOMAN JUST SENTENCED TO DEATH by ring squad was expected to sob and
plead for mercy, but not Mona Parsons. Found guilty of treason in Amsterdam,
Holland on December 22,1941 for hiding Allied soldiers in her house, she turned and
walked to the prison van. The judge, taken by the beautiful 41 year-old woman's dignified
demeanour, suggested that Mona should enter an appeal and that he would
recommend it. Her sentence was commuted to a forced labour camp.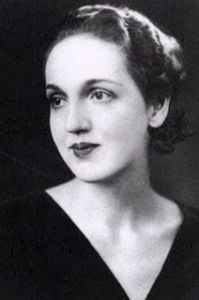 How did a Canadian find herself in such a state? After a Wolfville, Nova Scotia childhood, Parsons became a 1920's New York chorus girl,a Depression-era nurse, the wife of a Dutch millionaire, an underground worker in the resistance, a prisoner of the Nazis, and an emaciated fugitive who walked across Nazi Germany in the dying months of World War .
Canada has never done anything to recognize or honour this brave Canadian—the only Canadian, female civilian to have been imprisoned by the Nazis. So members of the Women of Wolfville and the Wolfville Historical Society have quietly begun fund raising to erect a statue in Parsons' memory. Former Lieutenant Governor Myra Freeman has said Parsons' exploits comprise a "remarkable story of which more Nova Scotians should be aware." Acadia University history graduate Sarah Story believes, "Women like Mona Parsons, nationally and internationally, are not widely recognized because they did not hold political or economic power." Wolfville's popular Gravely Ghost Walks ends at Parsons' gravesite. Her tombstone is totally inadequate, listing her simply as a wife. Fortunately the Nova Scotia department of Communities, Culture and Heritage has already contributed a third of the estimated $30,000 cost of a statue. Sculptor Nistal Prem de Boer of Kings County has been selected to create the statue. He was born in Amsterdam, trained as an architect and immigrated to Canada. In 1976 he moved to Nova Scotia. He turned to sculpting in 2000 as his primary profession.The Women of Wolfville are hoping local donors may want to add to a project that honours this war heroine, says Andria Hill-Lehr, who wrote Parsons' biography over a decade ago. She can be contacted for further information by e-mailing: andriahill[at]yahoo.ca
In June , Mona Parsons was named as one of the historical connections for Nova Scotia's
new Heritage Day, which starts next February. Help make the Mona Parsons Memorial Project a reality, make a pledge by emailing: andriahill[at]yahoo.ca or use our Canada Helps button on our Support us page to contribute online ( make sure you cite the Mona Parson Project)
View the Mona Parsons Heritage Moment video online: https://www.youtube.com/watch?v=TITKkZRC1iQ

The 2015 Summer season Special Exhibit commemorated the 20th anniversary of the founding of Wolfville's famed Atlantic Theatre Festival. The Exhibit, installed at the Randall House Museum, told the stirring story of the Festival's founding, from its first inception in 1993 to its Grand Opening in 1995, when the ribbon of the newly converted Festival Theatre was first cut by Christopher Plummer. The Exhibit was curated by theatre designer Katherine Ryan, and was opened 12 June by the Hon. Scott Brison, M.P. for Kings-Hants.
A promotional video for the exhibit done by the museum's Collections Assistant Devon Thomson: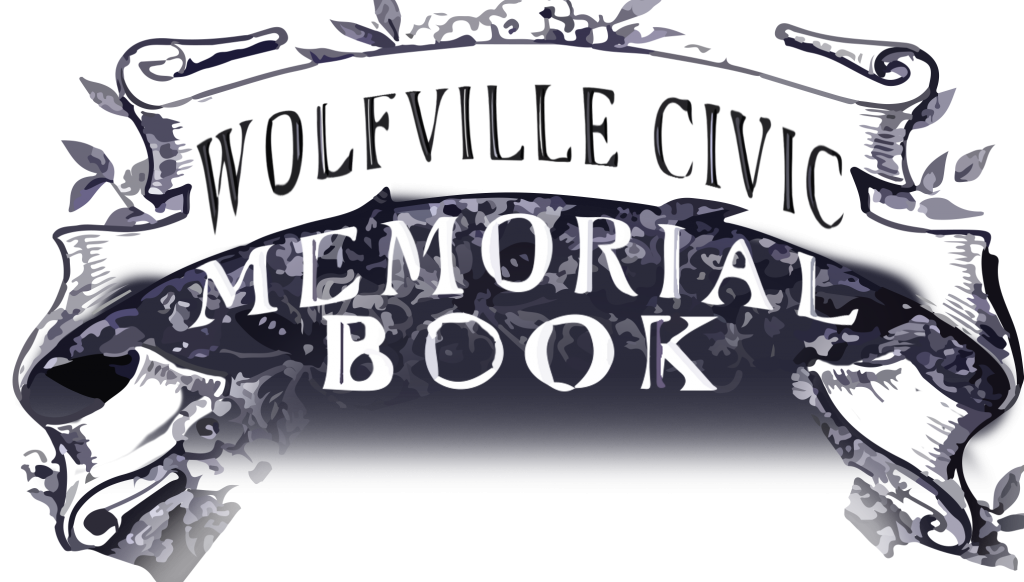 Our Civic Memorial book has entries for prominent Wolfville citizens who are historically important to the town, and have provenance to the Historical Society. The entire list of entries is online and viewable by clicking the link above.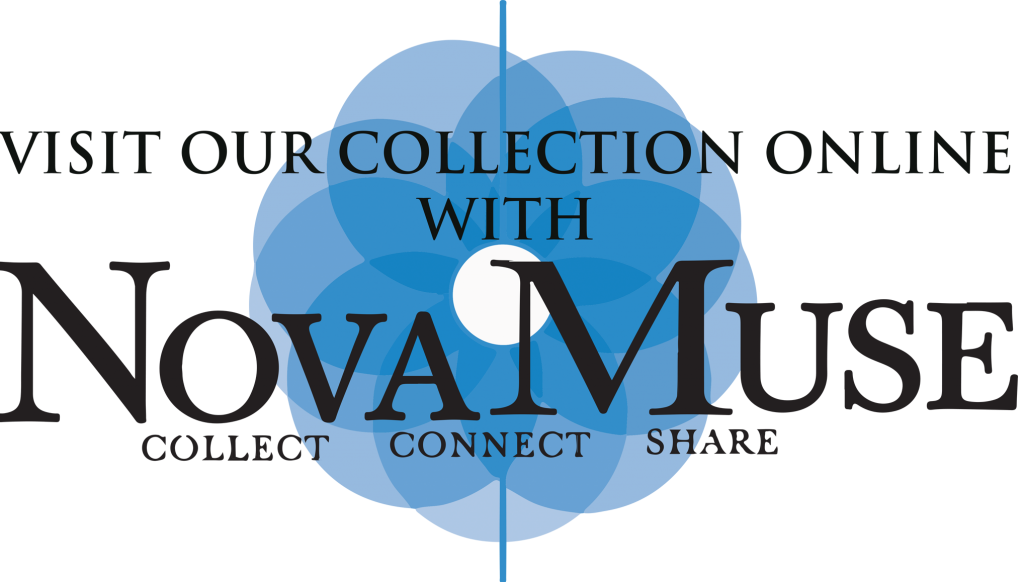 You can browse our collection of ~three thousand artefacts on NovaMuse. What is NovaMuse? A collection of collections – A system to connect collections with the public — A place to share your knowledge or memory of an artefact. Many of our entries also contain pictures, so you can visit objects that may not be on display in our exhibits!